6 luxury home design trends and features adorning 2017
6 luxury home design trends and features adorning 2017
A ranch-style featuring a designer kitchen, blended living space and mixed-metal trimmings — such a house would embody 2017 luxury, so long as it was also decked out in smart home technology.
Color:
Mixed metal is at an all-time high in popularity. Antique brass, oil rubbed bronze, chrome, brushed nickel — there's no reason to stick with one color or texture throughout. Variety is the spice of high-end life.
Utilities:

Spacious walk-in closets in every bedroom are so much in trends. Our Customers love oversized closet space, especially with built-in organization.
Restoration of beautiful clawfoot tub for a little bit of class, incorporating a trough style sink for a contemporary twist, simple upgrades can give a bathroom that spa like feel that most homeowners crave.
Living Rooms: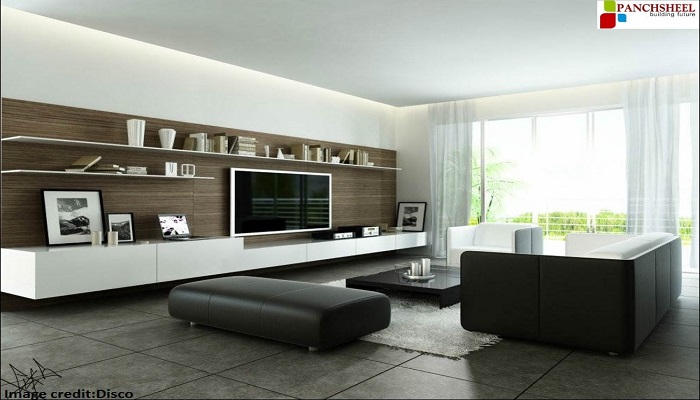 When it comes to family rooms or living rooms, one feature that's becoming common is a collapsible window wall, where the barrier separating indoor and outdoor living literally disappears into the wall. It truly gives you an extension of your indoor living comfort. Big glass walls always serve this purpose.
Kitchen:

In the kitchen, luxury homebuyers want to be inspired. They want it to feel like something out of a high-end restaurant. Commercial upgrades, extensive counter space along with high end technology. Storage is always key, open flow to living areas are other aspects in current kitchen trends . Generally, these buyers want designer-styled kitchens with a lot of commercial appliance upgrades. Plus, tech is huge.
Automation:
Demand for smart home technology systems has skyrocketed. Customers expect smart house automation, such as LED wall pads where they can adjust lighting and thermostats. Voice activation, top-of-the-line security systems and infrared exterior cameras are all a given with any luxury homebuyer. Homeowners want to be able to control their home systems with the touch of a button, and remotely from their smartphones. This includes home security alarms, cameras, thermostats, shades, lights, entertainment system etc. For these homeowners, there is a sophistication that comes with having a feature like this. Even the small things like touch-less plumbing fixtures, heated toilet seats and electric bidets give these homes that added touch of class.
Outdoor Space:

Most luxury properties have some sort of view. Green landscape, water bodies, ambient neighbourhood, Flower beds, Parks, swimming pools, views like the sunset appears to be setting on the edge of the park add to luxury of a home.
Luxury homebuyers want a house that is unique. Not cookie-cutter in anyway. Whether it's the architecture, the colors, materials or textures…the home needs to tell a story that is unlike anything buyers have ever seen. Anytime one can add entertainment value to a high-end property, it's a good investment.
If you are planning to buy a home then talk to one of our experts at Panchsheel for all your queries. Write to us at sales@panchsheelgroup.com or call at 8287-789- 789
Blog Credit: Inman.com