Air Purifying Indoor Plants For Your Beautiful Home
Some well-placed greenery can not only brighten a space but also purify the air and they're also helpful in creating a more relaxing, restful ambience in any room. We know that spending time in nature is linked to 
reduced stress levels
 and tension relief. What's more, in a 2008 study, Dutch researchers found that hospital patients with indoor plants in their rooms 
reported lower stress levels
 than patients without them. Panchsheel group is suggesting some indoor plants to keep inside the home, which will purify the air, look beautiful and at the same time give a feeling that the resident is living close to the nature.
Bamboo Palm
Image credit: Google.com
Bamboo palms are effective at removing chemical contaminants from the air like formaldehyde and benzene. They also help to keep the air moist, which is especially helpful during winter months when heaters can produce overly dry indoor ar.
Bamboo palms have a tropical appearance and, though green instead of the typical tan bamboo color, have the characteristic tall, skinny canes and fanned leaves.
Rubber Plant
Image credit: Google.com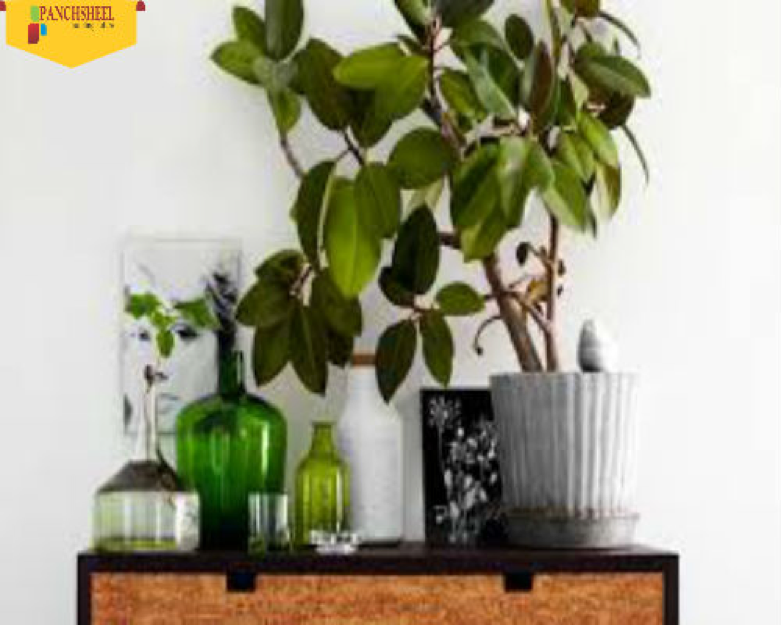 The rubber plant is especially effective for removing formaldehyde from indoor air. It's favored for its ease of growth, as well as its appearance, which features large, rubbery leaves.
The rubber plant can grow up to 8 feet tall in the proper conditions. This large ficus (ficus robusta) is bred for toughness, which means that it's not only one of the most effective plants for purifying indoor air, but it's sure to be hardy even in less than ideal conditions.
English Ivy
Image credit: Google.com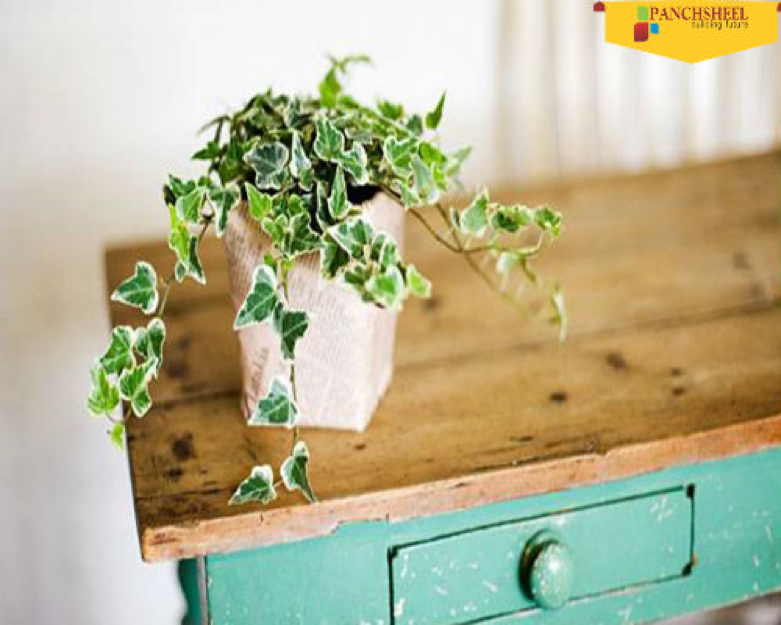 English ivy is most often seen growing as a covering in atriums and lobbies, but it makes a lovely feature if grown as a topiary. There's a real timeless elegance to ivy, and it trails down furniture for a pretty effect. Like the rubber plant, English ivy is known for its ability to remove formaldehyde from the air.
English ivy needs lots of light to look its best, but does well when the temperature doesn't get too hot. It is, however, very adaptable to its environment, as it will climb and spread over any surface given the chance.
Boston Fern
Image credit: Google.com
Ferns are one of the best-known varieties of houseplants, and the Boston fern is known for being the best plant for removing indoor air pollutants, and for adding humidity to indoor air.
While it is a champ at keeping indoor air clean, the Boston fern is somewhat finicky and requires an attentive caretaker. Without frequent watering and misting, the leaves will quickly turn brown and fall off.
Snake Plant
Image credit: Google.com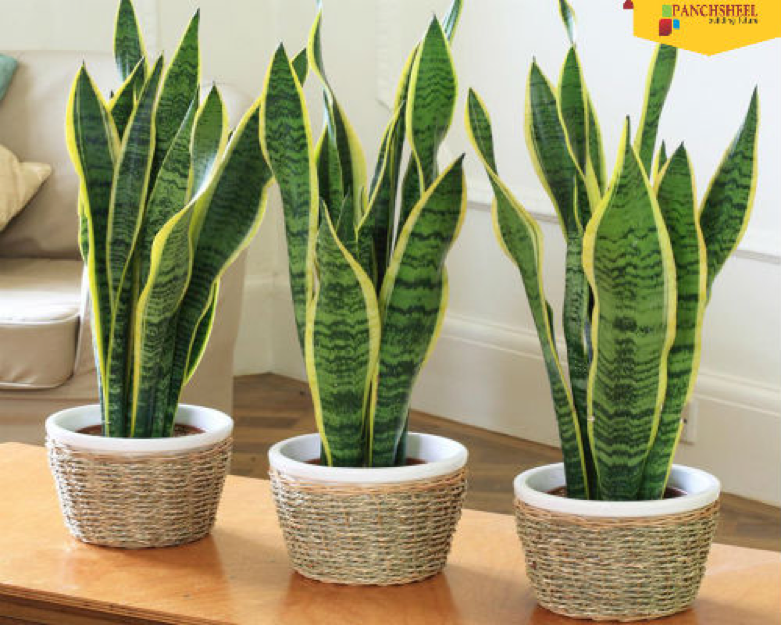 Snake plants have striking tall, pointy leaves, which would explain the name. There are many species, and while they're not known as one of the best houseplants for purifying indoor air, like aloe vera, they cleanse the air at night by producing oxygen and removing carbon dioxide. Better yet, they're easy to grow and resist pest infestation well.
The Most Beautiful Houseplants
It's important to have houseplants that keep your air clean, but what about plants that are nice to look at? Here are the prettiest, best houseplants to purify indoor air.
Azaleas
Image credit: Google.com
The dwarf azalea has been bred to remain indoors and bloom seasonally, and boasts big, pretty blooms. You can purchase it nearly any time of year, and with some care, it can bloom over and over. Of course, you'll want to keep it blooming because it's efficient at cleaning the air too.
Orchids
Image credit: Google.com
All varieties of orchids are quite pretty, but the level to which they filter the air varies. For instance, the dendrobium orchid features plain white blooms and removes alcohols, acetone, formaldehyde, and chloroform from the air. On the other hand, the more vibrant moth orchid, which features colorful blooms, including the well-known bright pink centered ones, is not as effective at purifying the air.
Wax Begonia
Image credit: Google.com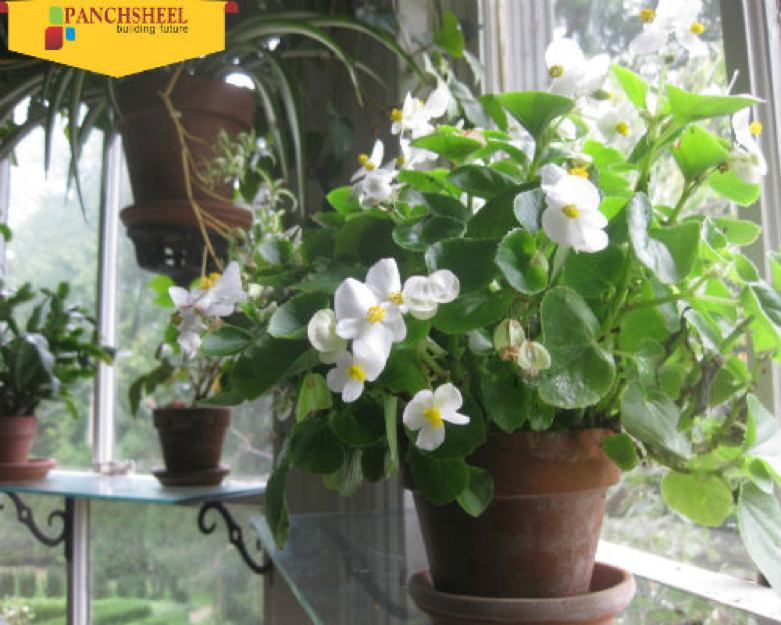 Begonias are a beautiful plant that are available in a number of vibrant colors, which can bloom year round given the right conditions. They also help to remove chemical vapors from the air.
The Most Useful House Plants
These plants tend to be the most all-around useful to keep in your home:
Aloe Vera
Image credit: Google.com
Aloe vera is well known for its ability to soothe burned skin. Keeping it around allows you to use the fresh gel at a moment's notice for scrapes and burns. It can also be used internally and can be squeezed into smoothies.
Aloe vera isn't one of the best houseplants to purify indoor air, but it does have the unique ability to release oxygen and absorb carbon dioxide at night, making it a good choice for keeping in a bedroom.
Lavender
Image credit: Google.com
Lavender, with its earthy, sweet smell, has a soothing, calming effect. You can use it to make tea, tinctures, and even soaps and lotions. It's also helpful for purifying the air by lowering carbon dioxide levels and cleansing bad smells.
Important Houseplant Caution
Some houseplants can be poisonous to children and pets. The above houseplants are the most effective at cleaning indoor air, but not all of them are safe for children and pets. Make sure to research and check out any plant for safety before bringing it into your home. Personally, I have quite a few houseplants but keep them where I know pets and children won't try to eat them.
We understand how much one love to have a home where waking up with the view of beautiful surroundings is the daily routine. Panchsheel Greens gives you a feeling of living near the nature with its beautiful green landscape.
If you are planning to buy a home then talk to one of our experts at Panchsheel for all your queries. Write to us at sales@panchsheelgroup.com or call at 8287-789- 789
Blog Credit: Wellnessmama.com